past Meet and Greet Events

June 5th, 2005: Street Fair in Suffern, NY
The Suffern Street Fair was VERY HOT but it was a lot of fun, and a good day for us. We had a pretty steady flow of people to the booth all day. We did a lot of educating and talked to a couple of interested adopters. The number one question of the day was "Why would a Siberian Husky need rescuing?"
Pav made his appearance in the morning to warm up the crowd and Chila was the afternoon delight. Both dogs did great with everyone they met and won the hearts of many.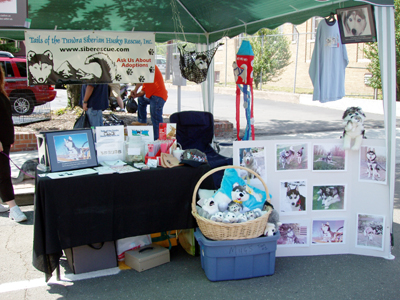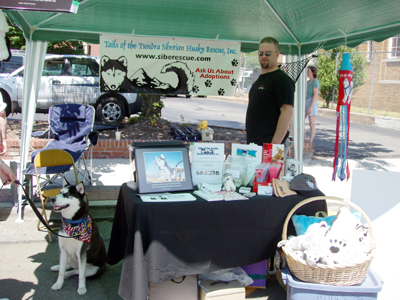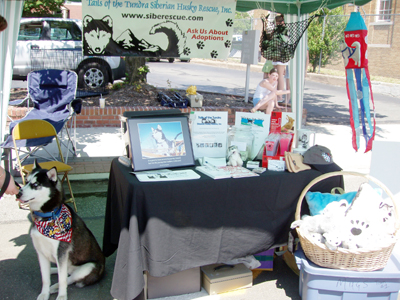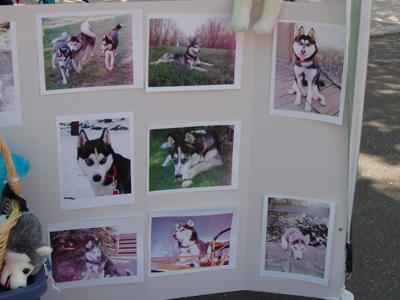 Pav gets a belly rub...
Pav lounging in the shade...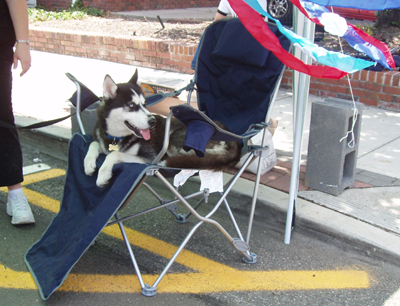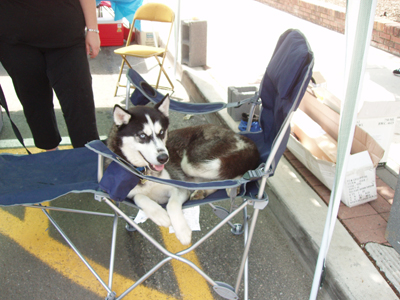 Chila showing off her american flag "adopt me" bandana...
Chila gives kisses
...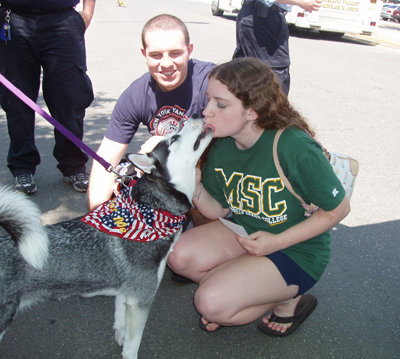 and hugs...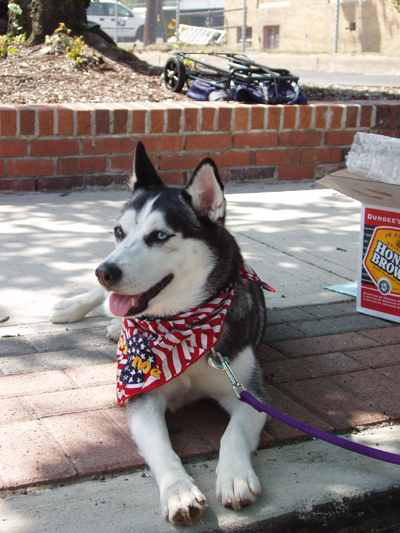 Thanks to the volunteers of the Ramapo Valley Ambulance Corps for their kind offer to help keep our snow dogs cool in the scorching heat. Little Chila sweet talked her way into the driver's seat of their new #447 ambulance ;)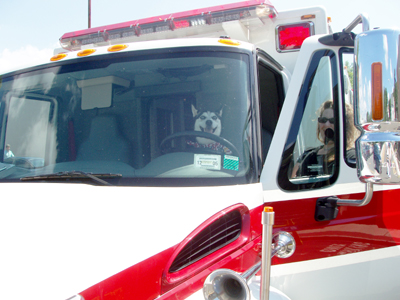 Previous Event


July 10th 2005
Cut A Thon