past Meet and Greet Events

2007 Clearwater Festival in Croton on Hudson, NY
For the second year Tails of the Tundra joined the Clearwater Hudson River Revival Festival along the shore of the beautiful Hudson River. It was a beautiful weekend with a nice breeze from the river. Dakota, Sonic, Kya, and Mica did a great job of representing the breed. Thank you to volunteers Brenda, Marianna, Jodi, Tonya and Gregg. The event drew thousands of people and the dogs were a big hit with the nature and animal loving community.
Dakota makes a great ambassador...
Sonic and Dakota...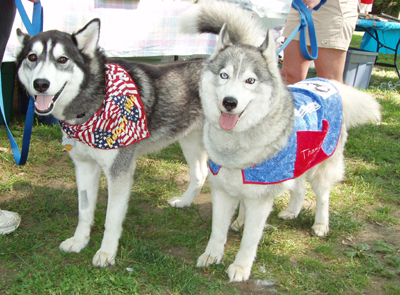 The TOTTSHR booth ...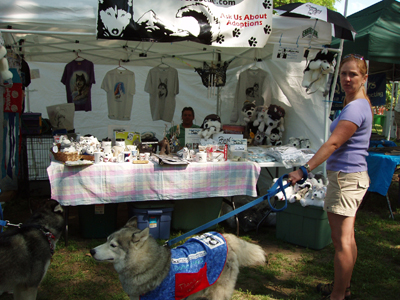 handsome smiling Sonic...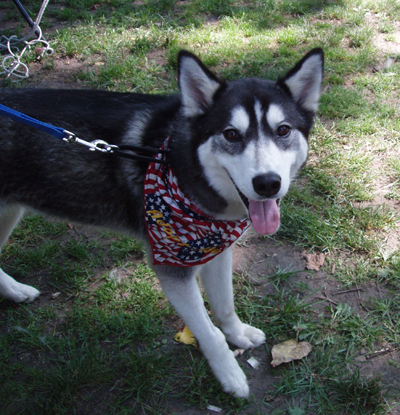 Dakota gives kisses to a new friend...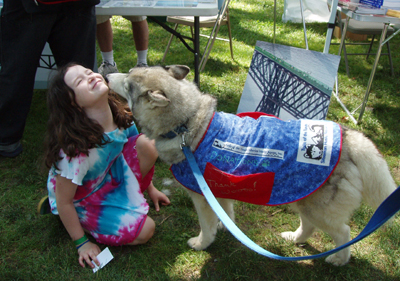 Sonic...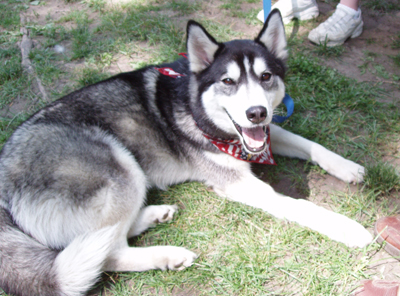 Dakota...
Sonic gets some love ...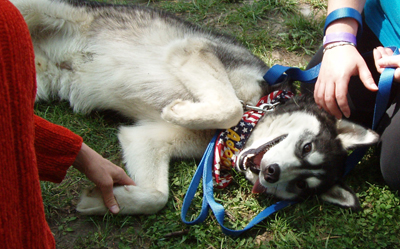 Dakota's turn for belly rubs, his fan club is growing...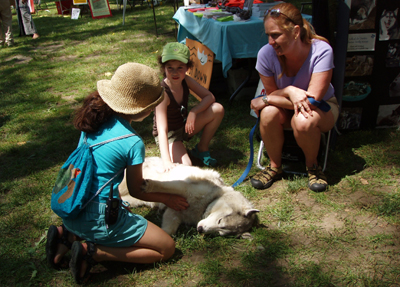 Sonic takes a break from the crowds ...
Sonic greets event coordinator Roy...
and Dakota too...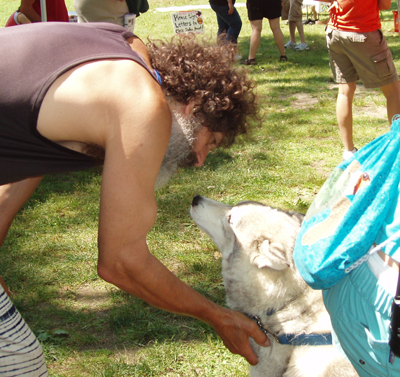 Kya shows off the husky backpack...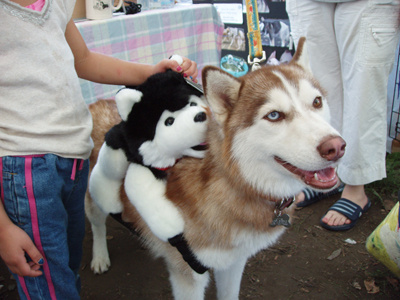 Kya teaches the next generation not to fear dogs...
Mica gets a belly rub from an adoring baby...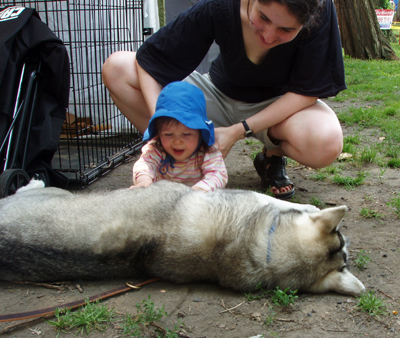 Previous Event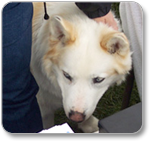 May 9-10, 2008
Dad Vail Regatta
Next Event


December 2, 2006
Hershey Park