past Meet and Greet Events

The 70th Annual Dad Vail Regatta on May 9th & 10th
For the second year Tails of the Tundra took part in the festivities at tech Dad Vail Regatta in Philadelphia, PA. We spoke to hundreds of people, some of whom we talked out of getting a husky when they get older. It seems a lot of college kids want huskies when they are ready for a dog. We also educated a ton of people on the need for rescue. A lot of the people in attendance had huskies already and some were interested in attending the hike. This is a long, tiring event, but well worth it for the chance to meet hundreds of people from all over the country and from parts of Canada.


Foster Emma gets some loving from the crowds!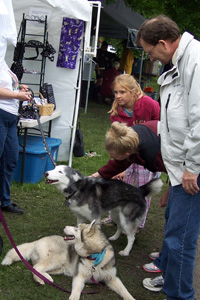 Nika and Emma working the crowd.


Nika waits for the next human lucky enough to pet her!

Emma making friends.

Butters working for donations with hi hu-dad

Butters helped track what sold!

Tottshr Alumni Cheyenne working the crowd.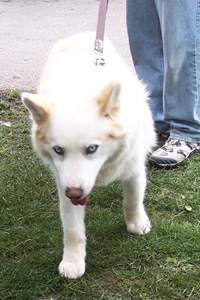 It's Butters!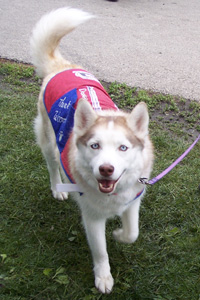 Cheyenne at work with the donation vest.

At the end of the day the result is EXHAUSTED Huskies as Nika demonstrates.
Previous Event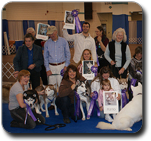 October 25-29, 2011
78th Siberian Husky
Nationals
Next Event


June 16-17, 2007
Clearwater Festival